This blog post has different categories of casino and sports gambling nicknames. You will learn many famous gamblers' nicknames and find out how various nicknames are created. Don't miss reading the answers to several interesting questions on the matter. Check out the table below, and you will see the main sections of this article.
What Are Gambling Nicknames?
A gambling nickname is a humorous or familiar name given to a player or gambler. Other players, friends or family usually give those names, but some players choose their nicknames. Further down the review, we will list some of the funny gambling nicknames, but first, we will tell you how diverse types of gamblers' nicknames are created:
✔️ Nickname's Types
📝 Description
🔤 Abbreviations
First letters of name, surname, and family name
🤠 Appearance
Any distinguishable physical feature
📅 Background Story
Describes a unique achievement of a player
🎉 Events
Funny, sad, good, or unpleasant events with the gambler
🙊 Foreign Language
Descriptive words in a foreign language, usually the player's native tongue
🎲 Gambling Related
Cards suits and numbers or achievements as a player
🍀 Luck
Part of the name is lucky, jinx, 13, loser, winner, ladybug, clover, etc.
🤪 Personality
Distinguishable character trait
🍬 Pet Name
Shortened full name used by friends and family
🚑 Profession
Profession title, award, medal, job description
♻️ Transferred
Brought from another area of life
Any word can be used as a nickname or part of it. If you wish to have a unique and memorable player name, but can't think of anything original, try the automatically generated options of the gambling nickname generators. You can be witty as the nicknames for bingo numbers or, as a last resort, you can always see what type of a gambler you are according to your dog and then decide.
Gamblers & Players Nicknames
In the next section of the blog article, you will find player types and real players' funny aliases. The sports gambling nicknames are part of the professional gambler lifestyle so gamblers are used to them.
Nickname by Players' Type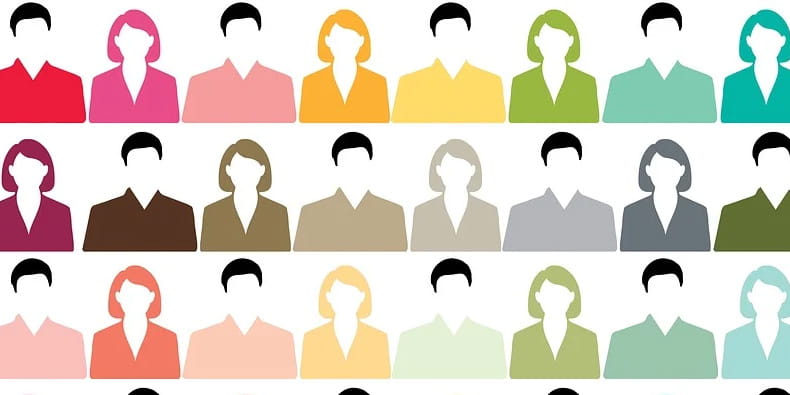 If you think that gambler, player, bettor, punter (chiefly British), wagerer, and similar words are the only definitions of players, then you are wrong. Whether you visit a casino on the Las Vegas Strip, another major gambling location, or the neighbourhood gambling den, you will hear funny and witty gambling nicknames like those:
💈 Canister Man: an older adult in a wheelchair with a huge oxygen tank
🐎 Dark Horse: an unknown player who unexpectedly wins
💸 Down to the Felt: any player out of money
🐠 Fish: a low-skilled player who loses everything
🐜 Flea or Sponger: small bet players "milking" the comps
🤑 George: gambler leaving big tips to dealers
👩‍🦼 Hoverounds: a group of older adults on Hoverounds electric wheelchairs
🎯 Longshot: the unlikely winner
🧐 Mad Genius: poker theorist who shares his knowledge with anyone
🤯 Maniac: loose and aggressive player
🔧 Mechanic: cheater using a sleight of hand
💰 Money Bags: a winning gambler who tips the waiters well
🕊️ Pigeon: a newbie gambler without refined game skills
🤡 Ploppy: a beginner with bad skills who advises advanced players
😶 Poker Face: a player who shows no emotions, thoughts, or feelings
🌟 Poker Star: a bad gambler loved by other poker players because he loses
😎 Pro or Professional: people making money only from gambling
🐕 Puppy or Underdog: the most likely looser
👸 Queen of Hearts: a great female player with skills and expertise
🦈 Railbird, Shark or Sharp: cautious, highly skilled players who learn the opponents' tells and bluffs and use them to win
🐁 Rathole: any player who hides or stacks chips to hide his wins
🏹 Robin Hood of Poker: a skilful player who gives his profits to charities
🤓 Scalper: a multi-bet player profiting from odd's differences in various sportsbooks
🤥 Scamdicapper: gaslighting everyone with tall tales of skills and high winnings
🗺️ Sightseer: a completely inexperienced player who loses money right away and spends the rest of the time sightseeing the local attractions
🐳 Whale: a high roller who loses crazy amounts of money
🦃 Turkey: player disrespectful towards dealer, players, and other people around
🔫 Under the Gun: a poker player sitting to the left of the blinds
Those gambling nicknames can usually be heard at brick-and-mortar casinos. The online gambling industry also has many types of online casino players. Online casinos can also be an inspiration for interesting nicknames or pet names for you. Check them out whenever you can, but next, we have prepared nicknames of real gamblers and players.
Real Players' Nicknames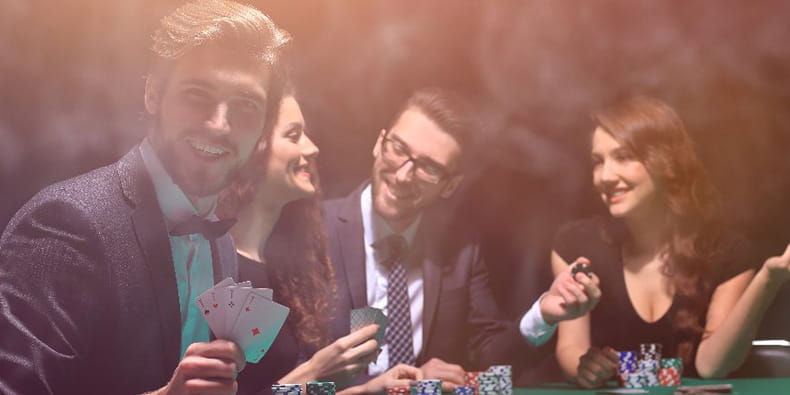 It is doubtful that there is a person out there who has not heard gambling terms and phrases. The next most interesting thing you can hear around the gaming tables are the player's nicknames. We went through the lengthy list of best male gamblers and the best female poker players. In the end, we came up with this list of famous gamblers' nicknames:
😎 Amarillo Slim (Thomas Austin Preston Jr.)
😎 Big Julie of Vegas, Big Julie Weintraub (Julie Weintraub)
😎 Billy the Kid (Henry McCarty)
😎 Black Jack (Frank Jack Fletcher)
😎 D.B. Cooper (Jimmy Newton)
😎 Dandy (Crandell Addington)
😎 Devilfish (David Ulliott)
😎 Diamond Jim Brady (James B. Brady)
😎 Downtown (Chad Brown)
😎 Einstein (Lou Weinstein)
😎 El Matador (Carlos Mortensen)
😎 Fats (Juan Rodriguez)
😎 First Lady of Poker (Linda Johnson)
😎 Godfather of Poker & Texas Dolly (Doyle Brunson)
😎 Grand Old Man of Poker (Johnny Moss)
😎 Ink Daubbin' Granny (Gladys Morris)
😎 Jesus (Chris Ferguson)
😎 Joey Tunes (Joseph Anthony Fatone Jr.)
😎 Kid Poker (Daniel Negreanu)
😎 Loud Mouth Dave & Dave Brownsound (Dave Baksh)
😎 Minnesota Fats (Rudolf Walter Wanderone)
😎 Nick the Greek, King of all Gamblers (Nicholaos Andreas Sandolos)
😎 Old Yellow Hands (Merle Wilson)
😎 Puggy (Clyde Pearson)
😎 Sailor (Bryan Roberts)
😎 Spanky (Gadoon Kyrollos)
😎 The Greek (Jimmy Snyder)
😎 The Grinder (Michael Mizrachi)
😎 The Magician (Antonio Esfandiari)
😎 The Mouth (Mike Matusow)
😎 The Orient Express (Johnny Chan)
😎 The Owl (Bobby Baldwin)
😎 The Shark (Humberto Brenes)
😎 Treetop (Jack Straus)
😎 Wild Bill (James Butler Hickok)
Those funny nicknames for gamblers are part of their lifestyle; many profit by selling merchandise with their nickname. Many people sit at the tables beside the pro players. For example, some of the most famous gamblers are actors, singers, sports stars, businessmen, and other celebrities.
Cards & Card Hands Nicknames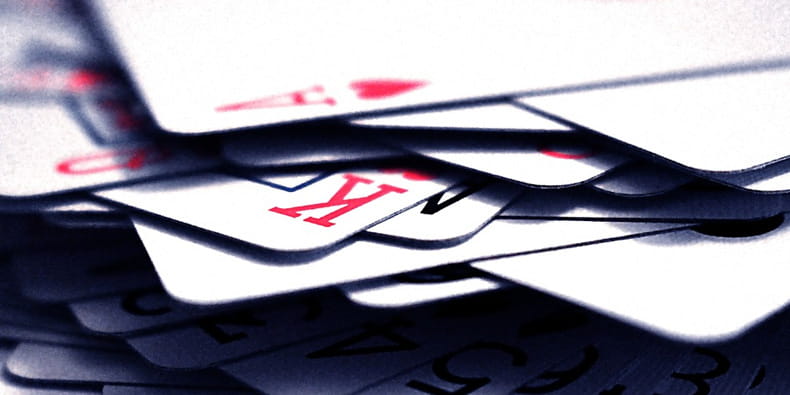 The funny gambling nicknames stretch beyond players' pet names and aliases. There are also interesting gambling game names, card idioms, poker phrases, and playing cards sayings. We can write pages on this topic, but to spare your time, we selected popular nicknames of card hands in poker and other card games:
🔫 AK47: Ace & King of any suit
🃏 Bug: Joker card
🛡️ Blocker: a card held by a player while another player needs it
💀 Dead Man's Hand: Wild Bill Hickok's poker hand of two Aces & two Eights of any suit
🐶 Dog Balls or Snowmen: 8 & 8 of any suit
🐉 Dragon Hand: a hand dealt to any empty seat
🦆 Ducks: 2 & 2 of any suit
🎣 Fishhooks: Jack & Jack of any suit (JJ look like a fishhook)
🎯 Gutshot (Inside Straight Draw): a straight gap can be filled with a single card
🙃 Idiot End, Sucker & Dumb End: low end of a straight
✨ Kicker: Ace, King, or the highest card in hand
🦍 King Kong: a combination of King & King of any suit
🐵 Monkey: slang for face (royal) cards & the four 10
🚀 Pocket Rockets & American Airlines: Ace & Ace of any suit
⚓ Popeyes: 9 & 9 of any suit
🐇 Rabbit Hunt: after the end of the hand, the dealer deals all remaining cards
🧣 Rag: small value card that will not improve the hand
👻 Scare Card: a community card granting the opponent a better hand
Cards suits and numbers are also used to form famous gamblers' nicknames. Some of the craziest poker hands also can join the gambler's name as an alias or as a side story to be shared between players. There are many excellent examples, but one of the most striking ones is Wild Bill Hickock's Dead Man's Hand.
Nicknames in Other Games
A popular example of gambling card names is "Blackjack", used as a synonym for "21" or "Twenty-One" card game. This variation of the names of gambling games can easily be seen at the new casino sites for UK players. One of the interesting roulette nicknames with long history you will not find as a game title is the "devil's wheel". Check below to see how creative the dice and bingo fans are.
Sports Gambling Nicknames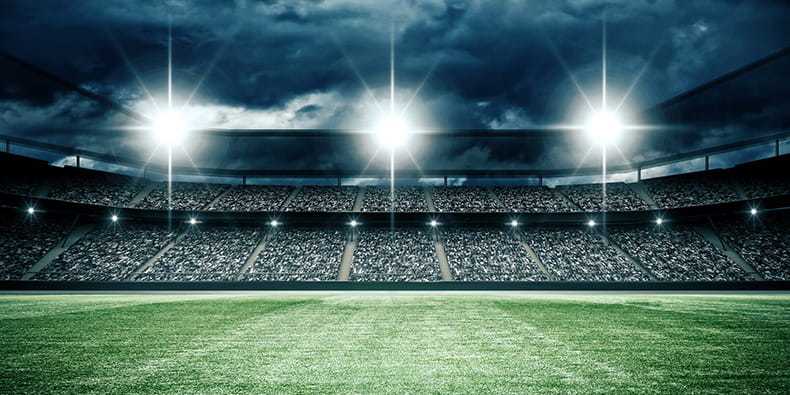 Sports are part of our lives whether we play or not. That is why it is doubtful that there is a person in this world who has not heard the nicknames of the greatest sports stars like the rugby player Keith Wood known as the Raging Potato and Uncle Fester. Check out more examples of fun and original athlete nicknames in different sports:
🏈 American Football: Bear (Paul Bryant), Hacksaw (Jack Reynolds), Muscle Hamster (Doug Martin), Sweetness (Walter Payton), The Refrigerator (William Perry)
🏃‍♀️ Athletics: Lightning Bolt (Usain Bolt), The Flying Housewife (Fanny Blankers-Koen)
⚾ Baseball: Babe (George Herman Ruth Jr.), Big Sexy (Bartolo Colon), Iron Horse (Lou Gehrig), Kung Fu Panda (Pablo Sandoval), Old Aches and Pains (Luke Appling), Piano Legs (Charlie Hickman), The Man Nobody Knows (Bill Dickey), The Man of Steal (Rickey Henderson)
🏀 Basketball: Air or Air Jordan (Michael Jordan), Dr Dunkenstein (Darrell Griffith), Pistol Pete (Pete Maravich), The Admiral (David Robinson), The Hick from French Lick (Larry Bird), The Round Mound of Rebound (Charles Barkley), The Brow (Anthony Davis), The King (LeBron James), The Greek Freak (Giannis Antetokounmpo), The Claw (Kawli Leonard)
🥊 Boxing: Iron Mike (Mike Tyson), Sugar Ray Robinson (Walker Smith Jr.), The Greatest (Muhammad Ali), The Hitman (Tommy Hearns), The Living Death (Lew Jenkins)
⚽ Football: Floquet de Neu/Snowflake (Ronald Koeman), Der Keiser (Franz Beckenbauer), El Nino (Fernando Torres), Genghis Khan (Oliver Kahn), La Pulga (Lionel Messi), O Rei/The King/Pele (Edson Arantes do Nascimento), The Butcher of Bilbao (Andoni Goikoetxea), The Divine Ponytail (Roberto Baggio)
🏌️‍♂️ Golf: The Black Knight (Gary Player), The Golden Bear (Jack Nicklaus), The Great White Shark (Greg Norman), The King (Arnold Palmer), Tiger (Eldrick Woods)
🏒 Hockey: Boom-Boom (Bernie Geoffrion), The Great One (Wayne Gretzky)
🏉 Rugby: Fun Bus (Jason Leonard), Gorgodzilla (Mamuka Gorgodze), Iceman (Michael Jones), Pinetree (Colin Meads), The Beast (Tendai Mtawarira), The Chiropractor (Brian Pala Lima OM), The Honey Badger (Nick Cummins)
🎾 Tennis: Baron von Slam (Boris Becker), Djoker/Nole (Novak Djokovic), FedEx (Roger Federer), Fräulein Forehand (Steffi Graf), Prime Time (Grigor Dimitrov), The Barcelona Bumblebee (Arantxa Sánchez Vicario)
We are certain that you are familiar with most names. That is due to the incredible skills and reputation of the players who have become favourites to generations of sports fans. We really wished to include "The Italian Stallion" Rocky Balboa, but he is not a real person. Even so, Rocky deserves an honourable mention because Silvester Stallone's character inspires many athletes and sports fans.
Nicknames in Craps & Dice Games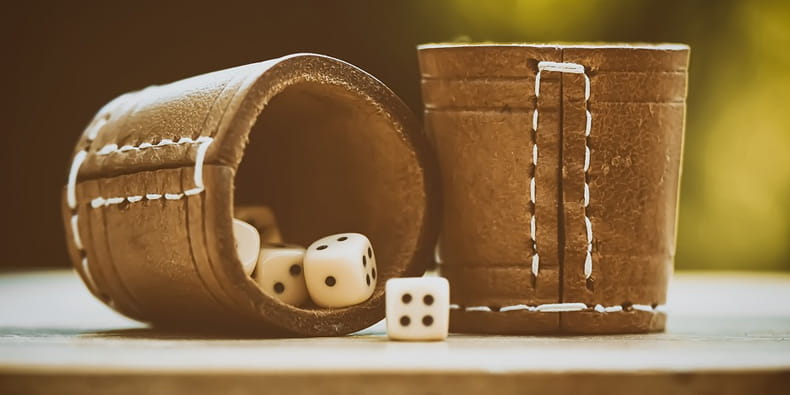 We can see an entire world described in the list of sports gambling nicknames. When we turn our attention to the centuries-old games of dice and its modern casino variation Craps, we will not find many players' names, but there are gambling names for dice numbers and game elements.
Open either one of the best gambling dice games online, and you will be able to test how often you will use the following dice terms:
☠️ Bones: classic term for dice
🛑 Don't Pass/Come Line: jinxing the dice to lose
🔥 Fire: a large wager that will "burn" the player if lost
✌️ Golden Arm: craps player rolling dice for over an hour without losing
🐍 Snake Eyes: both dice land on one
Getting the gambling terms slang right will help you when playing at a land-based casino. Another rooky mistake many people make is not knowing which game to head to first. We recommend comparing craps vs roulette and blackjack vs poker in advance. Refresh your knowledge of the game's rules and head to the real money games.
Bingo Numbers Nicknames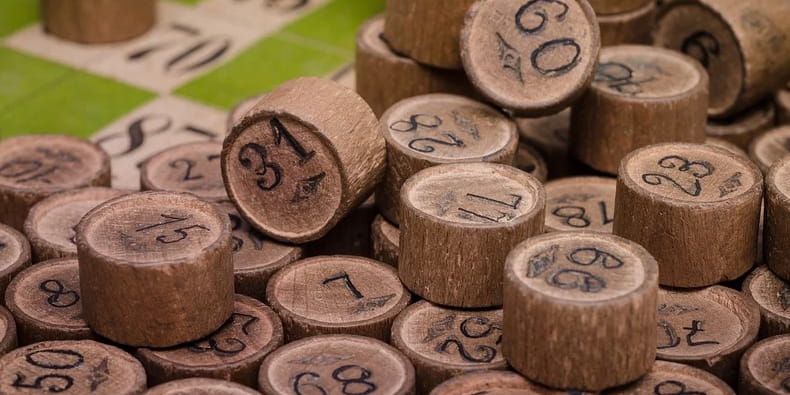 If you think that poker has a lot of slang and phrases to be remembered, take a seat because now we will tell you about the British nicknames of bingo numbers. It was an impossible task to select one or two numbers just to set an example, so here are the 90 nicknames for bingo numbers:
🎱 1: Kelly's Eye
🎱 2: One Little Duck
🎱 3: Cup of Tea
🎱 4: Knock at the Door
🎱 5: Man Alive
🎱 6: Tom Mix
🎱 7: Lucky 7
🎱 8: Garden Gate
🎱 9: Doctor's Orders
🎱 10: Theresa's Den
🎱 11: Legs Eleven
🎱 12: One Dozen
🎱 13: Unlucky for Some
🎱 14: Valentine's Day
🎱 15: Young and Keen
🎱 16: Sweet Sixteen
🎱 17: Dancing Queen
🎱 18: Coming of Age
🎱 19: Goodbye-Teens
🎱 20: One Score
🎱 21: Key to the Door
🎱 22: Two Little Ducks
🎱 23: The Lord is my Shepherd
🎱 24: Two Dozen
🎱 25: Duck and Dive
🎱 26: Pick and Mix
🎱 27: Duck and a Crutch
🎱 28: Overweight
🎱 29: Rise and Shine
🎱 30: Dirty Gertie
🎱 31: Get up and Run
🎱 32: Buckle My Shoe
🎱 33: All the Threes
🎱 34: Ask for More
🎱 35: Jump and Jive
🎱 36: Three Dozen
🎱 37: More than Eleven
🎱 38: Christmas Cake
🎱 39: 39 Steps
🎱 40: Naughty Forty
🎱 41: Time for Fun
🎱 42: Winnie the Pooh
🎱 43: Down on your Knees
🎱 44: Droopy Drawers
🎱 45: Halfway There
🎱 46: Up to Tricks
🎱 47: Four and Seven
🎱 48: Four Dozen
🎱 49: PC
🎱 50: Half a Century
🎱 51: Tweak of the Thumb
🎱 52: Danny La Rue
🎱 53: Stuck in the Tree
🎱 54: Clean the Floor
🎱 55: Snakes Alive
🎱 56: Was she worth it
🎱 57: Heinz Varieties
🎱 58: Make them Wait
🎱 59: Brighton Line
🎱 60: Five Dozen
🎱 61: Bakers Bun
🎱 62: Tickety-Boo
🎱 63: Tickle Me
🎱 64: Red Raw
🎱 65: Old Age Pension
🎱 66: Clickety Click
🎱 67: Made in Heaven
🎱 68: Saving Grace
🎱 69: Either Way Up
🎱 70: Three Score & Ten
🎱 71: Bang on the Drum
🎱 72: Six Dozen
🎱 73: Crutch & a Flea
🎱 74: Candy Store
🎱 75: Strive & Strive
🎱 76: Trombones
🎱 77: Sunset Strip
🎱 78: Heaven's Gate
🎱 79: One More Time
🎱 80: Eight & Blank
🎱 81: Stop & Run
🎱 82: Straight On Through
🎱 83: Time for Tea
🎱 84: Seven Dozen
🎱 85: Staying Alive
🎱 86: Between the Sticks
🎱 87: Torquay in Devon
🎱 88: Two Fat Ladies
🎱 89: Nearly There
🎱 90: Top of the Shop
Honestly, those are some of the funny gambling nicknames we could find. The alias of each of the digits above has its own story that deserves attention. One day we may create an article about that, but until then, there are more than enough good reads on our website. If you feel inspired to play bingo instead of reading, check out our selections of the verified and trusted bingo sites for UK players.
Gambling Nicknames Interesting Questions
The gambling nicknames are as many as there are players. We selected unique and funny aliases, pet names, and monikers of the most popular gamblers. The list of nicknames for games and games elements is also not enough, so we decided to answer several interesting questions about gambling names
*️⃣ What are gambling nicknames?
Many people are familiar with the most popular nicknames in gambling without even realising it. Anyone wondering what are gambling names should know that this is a pet name, moniker, alias, abbreviation, or another form of name different from the given name of the player. Usually, they are given by friends, family, and fellow players.
*️⃣ How people get gambling nicknames?
The nickname is usually given by a fellow player, relative, or friend, but some players choose their nicknames. An excellent example is the sports gambling nicknames because they describe a skill or a memorable event in a player's life. The most important thing is that gamblers nicknames are unique.
*️⃣ Are there gambling nicknames in cards games?
You can hear many examples of funny gambling nicknames while playing cards. The cards and cards hands nicknames are descriptive or tell a story related to the hand in question. An excellent example is Wild Bill Hickock's hand of two Aces, and two eights called the Dead Man's Hand he was holding at the time of his death.
*️⃣ Which games have gambling nicknames?
It is easy to remember the famous gamblers' nicknames when we watch tournaments or sit at the table next to them. When it comes to games with nicknames, those are usually learned along with the rules. Excellent examples are the "devil's wheel" referring to the roulette's wheel and "Blackjack" for "21".
*️⃣ Where can I hear gambling nicknames?
The short answer is wherever gambling games are played, but the truth is that many gaming and gambling idioms and phrases have entered daily life. Good examples of funny gambling nicknames can be heard at brick-and-mortar casinos. The most memorable examples you can hear there are the players' types nicknames.
*️⃣ Which are the most popular players' gambling nicknames?
Gambling games, just like every other competition, draw many people's attention and have devoted fans. The top-ranking player's nicknames are probably the most memorable gambling nicknames. After all, who can forget a title like Godfather of Poker, the First Lady of Poker, Diamond Jim Brady, El Matador, or the Shark.
*️⃣ Are there gambling nicknames in dice and craps?
Some of the oldest sports gambling nicknames are "bones" for dice and "snake eyes" when two dice stop on one. Those and other nicknames in dice games are created by the players, and it is not clear when they were first used. Still, it will be best to learn them before rolling the dice at the Craps table.
*️⃣ Why bingo numbers have gambling nicknames?
The nicknames for bingo numbers, just like in the dice and craps games, are created by the players for entertainment. All bingo numbers' nicknames refer to a situation from daily life. For example, 23: The Lord is my Shepherd is from the Bible, while ball "39" refers to Alfred Hitchcock's movie "39 Steps".
*️⃣ Do sports players have funny nicknames?
As a matter of fact, athletes and professional sports players have the most memorable and unique nicknames. Sometimes they describe the appearance of the player, while other times they speak about their sports achievements. Check out the popular athletes and sport stars nicknames list, and you will see that you have heard most of them.